(picture from pinterest)
Spent the day hanging with my mom and brother. Now my brother and I are sipping Jaegermeister on ice and watching Django Unchained.
This past while has been so full of huge change and I am still in the midst of transition. I am proud of myself for being able to be in transition and unknowing this time without a lot of anxiety but I haven't been able to write. I have been having to keep busy. So I have been filling my time with work and the garden the house and family.
When it's time to slow down as opposed to writing I have been reading and catching up on my frivolous tv series just in order to have some time where my brain is occupied with other things.
What do you do during tough transitions at work and in life to cope?


Haus of Gloi

2 oz. Satyr Pumpkin Butter, new and unused, $3
6 oz. Milkmaid Whipped Soap, opened for a sniff and a test, $5
6 oz. Milkmaid Pumpkin Butter, opened for a sniff and a test, $7

Future Primitive

White Witch soap- package opened for sniffs, but unused, $7
Lagoon soap- packaged opened for sniffs, but unused, $7

LUSH Cosmetics

16 oz./500g Veganese shampoo, used twice, $25.00

Happy Button Soap Company

Small new Queen of Hearts sugar scrub, $3

Paintbox Soapworks

2 oz. new Dirty Leaves & the Dead Ground sugar scrub (Sorbetto), $3
2 oz. new Big in Japan sugar scrub (Sorbetto), $3

Savor

2 oz. new Honeysuckle creme fraiche, $3
2 oz. new Gateau au Citron creme fraiche, $3
2 oz. new Lemon Lime Poundcake creme fraiche, $3
8 oz. new Plumeria footsie scrub, $8
Hello all! I'm a longtime lurker and first time poster who would like to rehome some of my unloved products (and of course to gain some new ones!) Please ask me if you have any questions about anything. I would also be happy to provide pictures. I would prefer payment via Paypal, and may also be willing to swap for some Moona or BPAL. Shipping will always be TBD with location and size of package taken into account. Thanks!
If I could clone myself. And then shrink my clone down until he was about 3 inches tall, I could find out if Roswell would eat me if I was little without actually having to die to find out.
Author:
nicole9514
Rating: NC-17
Genre: AU, Fusion w/Star Wars, slash, action, romance
Pairing: Dean/Castiel
Warnings: language, sex
Spoilers: None
A/N: This fic takes place in my Jedi!verse series of fics.
Summary: Cas wants to help Dean unwind.
Word Count: 1,662
New to the series; here's a
Link to the Masterpost
(
What Happens on the Training Mat
Collapse
)
Feel free to friend this journal for the insanity :)
As always, I love comments - each one makes me smile.
Title: What Happens on the Training Mat
NOLA Cross with Christ medallion, $30
Crossposted at Dreamwidth. Comment here or there, as you will.
Basically I'm trying to make a cute little bag to put my mp3 player in when I carry it in my purse, but trying to resize everything to fit the dimensions of mine is confounding me. I'm fairly certain the original dimensions were for a Nano or some equally small, thin player.
This
is what my mp3 player looks like. As you can see, it's a wee bit thicker than a Nano. So what I'm having trouble with is how to alter the pattern so mine will fit in the bag. It's obviously going to have to be bigger than just width + height + seam allowances, but I'm struggling to figure out how much more I need to add.
The actual dimensions are 1.36" x 2.16" x .60"
Thanks for helping me out. I'm fairly helpless. :/
Sorry for the stupid question. I'm super new at this whole sewing thing.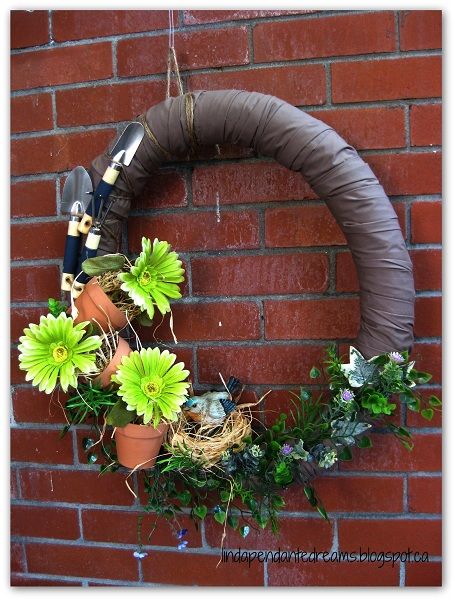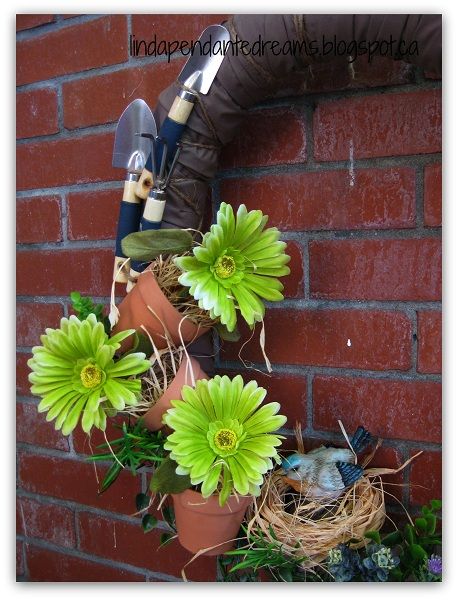 The details of how I made this wreath for $6 using dollar store items can be found
here.
I put together this wreath for my backyard garden.